Flatiron Building Landmarks Preservation
building elevation / historic photo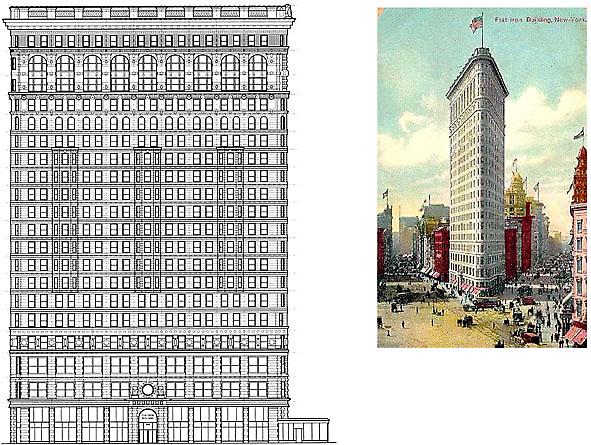 window detail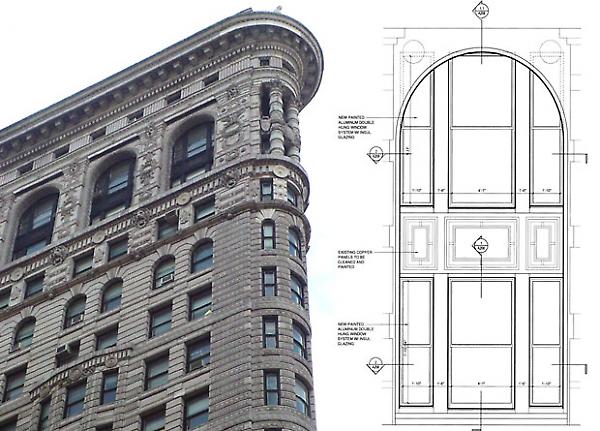 This project involved the design of a master plan window replacement program for the historic Flatiron Building.
Originally constructed in 1902, the Flatiron Building was designed by Daniel H. Burnham & Co., and was designated a Landmark by the Landmarks Preservation Commission in 1966.
The investigation revealed that the existing original single glazed wood double hung windows were clad in copper with a patinated finish.
The design approved by the Landmarks Preservation Commission specifies the replacement of the conventional double hung windows with new insulated glass aluminum double hung windows with custom painted finish to match the original patinated copper. The unique copper clad curved windows located on each floor at the building corners are specified to be restored.
*This project was executed while employed as a consultant at Fifield Piaker Elman Architects PC.