Ruby's Bar & Grill
Coney Island, Brooklyn, NY
schematic rendering for Ruby's exterior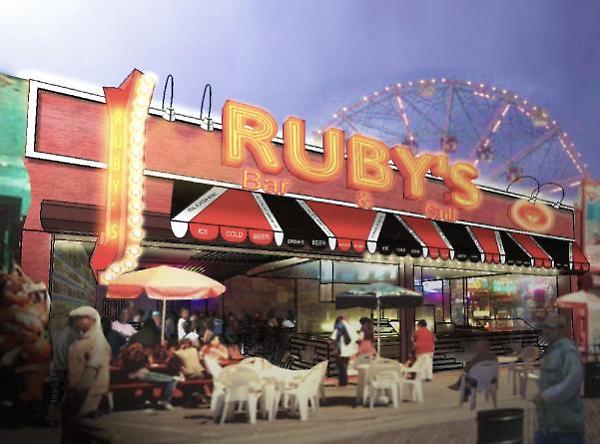 interior view at Ruby's Bar and Grill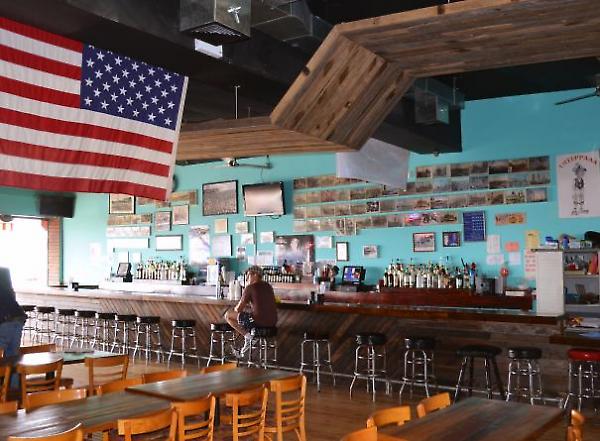 view towards beach and boardwalk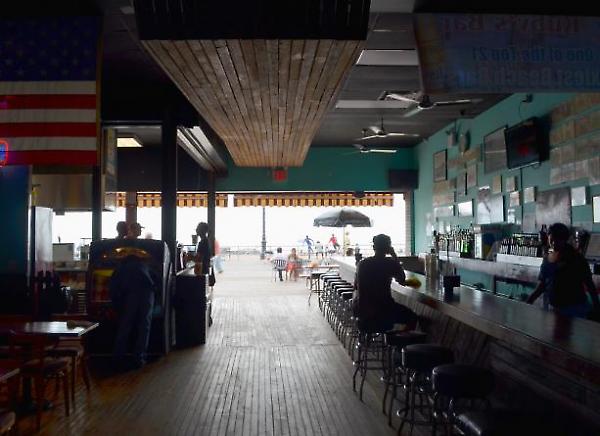 boardwalk ceiling detail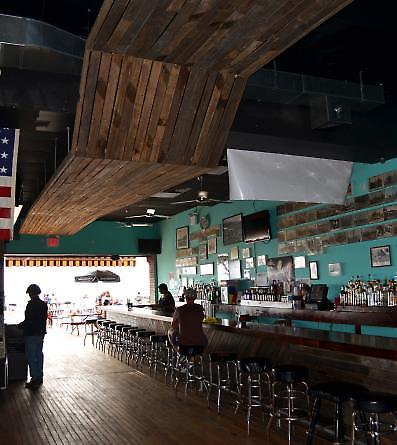 view of bar and boardwalk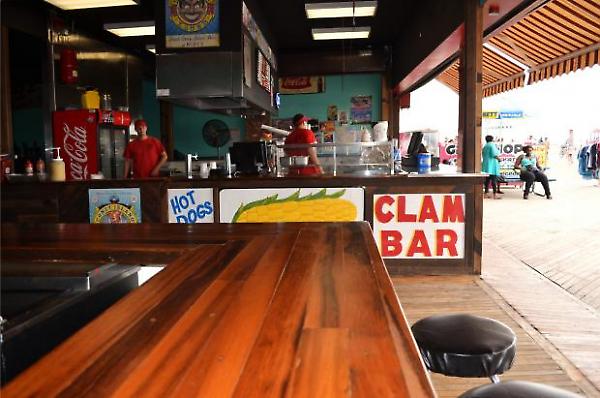 bar detail with boardwalk planks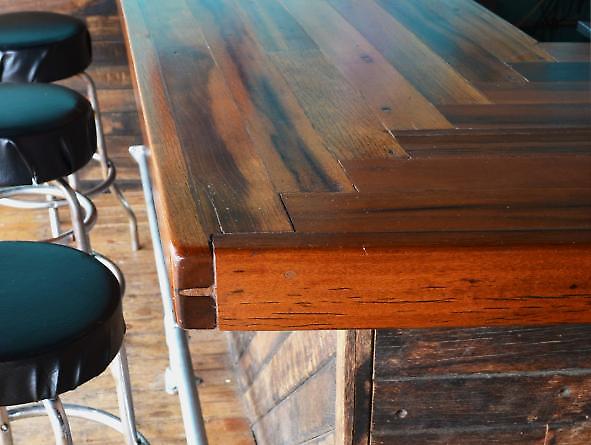 restored signage details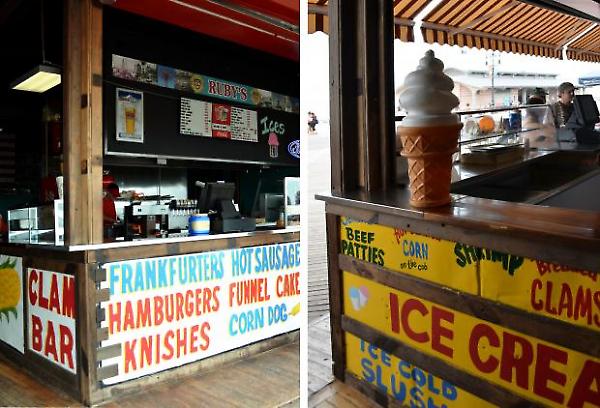 women's and men's bathrooms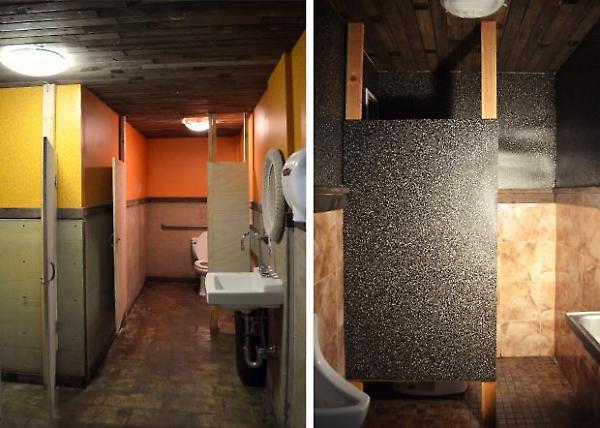 Mermaid Parade day at Ruby's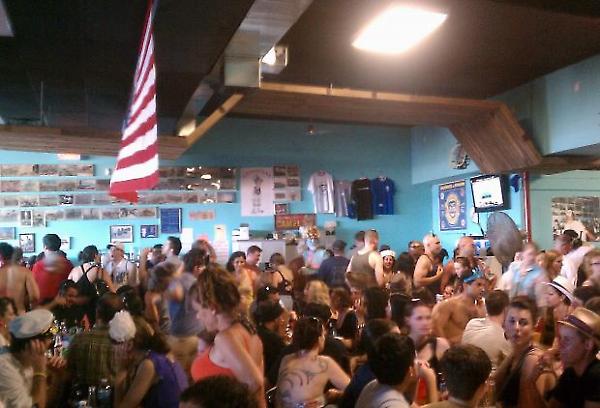 "Coney's Pub Planks" from the Brooklyn Courier, April 06, 2012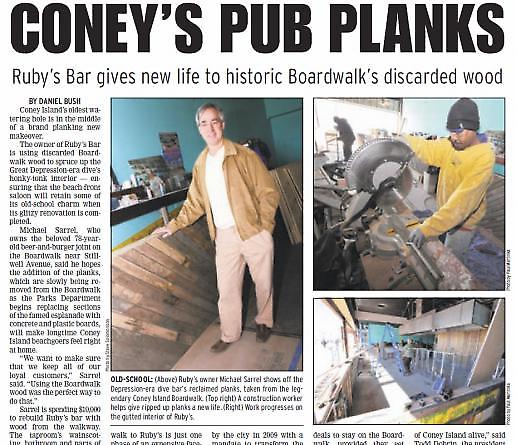 It's Ruby's at Coney Island! - what more can I say...
Reclaimed boardwalk wood literally demolished from just outside the bar was reclaimed, re-milled and re-used for construction of wall wainscotting, bartops, bathroom ceiling and a suspended boardwalk ceiling in the main space. The wood used on the bar front was left weathered for an authentic boardwalk look and installed in a V pattern mimicking the boardwalk, while the bartop was completely re-milled utilizing the original brazilian ipe wood and restored to a golden brown sheen.
Although the bar and kitchen were rebuilt from scratch to function more efficiently the layout and the look and feel of the bar is much the same with old photos of Coney Island haphazardly arranged on the walls.
Old signage was re-stored and re-used at the boardwalk front and sides of the main kitchen.
The bathrooms were also completely rebuilt and enlarged and utilize a durable marmoleum and cement board for the walls and boardwalk planks on the ceiling.
Link to video on CBS 2 News >
Link to video on News 12 Brooklyn Channel >
Link to Article 01 in The New York Times >
Link to Article 02 in The New York Times >
Link to Article in The New York Post >
Link to Article in the Brooklyn Courier >